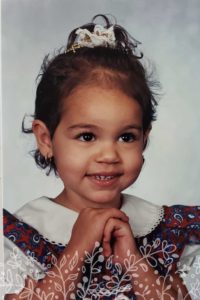 Alisha, a former Fashion Communication major at Stephens College in Missouri, now serves as one of the Senior Designers for Choose Life Marketing. As a graphic designer, she uses her eye for design to make visual elements come to life. Everyday, Alisha puts 100 percent of her energy into a project. She isn't done until she and the client are completely happy with the final design project.
Alisha understands how minor elements of a design can either attract your target audience or turn them away. Her passion for our client's marketing success fuels her attention to detail. She balances fun with hard work and commitment in order to maintain a steady flow of impressive design.
In her free time, Alisha enjoys sewing, photography, and her hairless Sphynx cat, Sage. Even though her dinner every night in college consisted of a can of beans and cold turkey, she still hungers for adventure. We're glad her adventures brought her to us.
Learn more about:
Nelly Roach, J Michael Roach, Emily Hawkins, Cayla Hicks, Deb Rogers, Dillon Lara, Allison Guthrie, Bill Chlanda