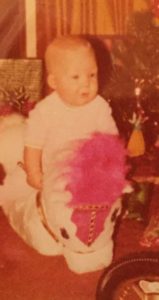 Allison's multi-faceted role supports two teams: graphic design and web development. When building sites for clients, her focus is on user experience and user interface, which improves accessibility for every online visitor.
A former Program Administrator for Focus on the Family, one of Allison's greatest work accomplishments was taking the department's Facebook page to over one million Likes. Other accomplishments include her full-time mom-status to a child with special needs in addition to her full-time role at Choose Life Marketing.
Allison's dedicated work ethic, drive, and constant willingness to help where needed is what makes her an essential player on the team.
Learn more about:
Nelly Roach, J Michael Roach, Emily Hawkins, Cayla Hicks, Deb Rogers, Dillon Lara, Alisha Lopez, Bill Chlanda