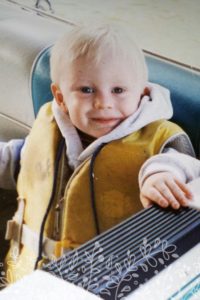 As one of the Senior Designers for Choose Life Marketing, Bill enjoys bringing an idea to visual life. He understands that each client has a distinctive brand so he crafts their stories into phenomenal designs. Bill is passionate about the power of the little things, which he believes makes all the difference in life and work.
He graduated from the University of Missouri with a Bachelor of Fine Arts and an emphasis in graphic design. His background is very diverse. In addition to part-time freelance design work, he made books for aspiring authors. As an intern, Bill served in his church and with the Attorney General of Missouri for several months. Today, he thrives on the happy exhaustion he experiences at the end of the day, knowing he has given his all to Choose Life Marketing's clients.
As a kid, Bill may have gotten his passion for art from one of his quadruplet sisters. He's a newlywed, and loves running, movies, and dogs. We're guessing his love for dogs makes his bride happy since he once had an eel as a pet. Bill hopes to continue being challenged, growing in character, and strengthening himself professionally. We're thankful he's chosen to do it all with us!
Learn more about:
Nelly Roach, J Michael Roach, Emily Hawkins, Cayla Hicks, Deb Rogers, Dillon Lara, Allison Guthrie, Alisha Lopez