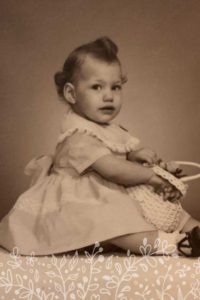 If you have ever called the Choose Life Marketing office, it is Brenda's sweet voice you hear. Her title aptly suits her because she truly is a jack-of-all-trades. In addition to answering the phone, Brenda handles accounts payable, receivables, human resources, and billing. Before the staff needed to work remotely, she kept the coffee hot too. 
This gal really knows her stuff. With advanced training certificates in Word, Excel, and QuickBooks, Brenda keeps the office running smoothly. As a one-time Sheriff's Assistant, she is respectfully called "Miss Brenda" at the office.
She has a beautiful adoption story. Having married her husband later in life, his son asked her to adopt him at the tender age of 18. She is now the proud Mama of a soldier in the Army.
Brenda loves antiques, using cast iron to cook over an open flame when she and her husband camp, and crocheting. She is what you might call, the "salt of the earth." Luckily, Brenda has chosen to bring her salt and light to us.