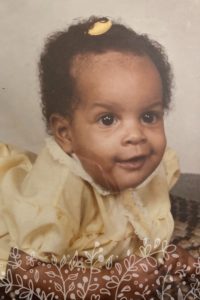 When asked what strength she brought to Choose Life Marketing, Cherilyn boldly declared, "passion," and we wholeheartedly agree.
Over the years, her directorship has shaped community outreach programs and pregnancy resource centers. She's a Certified Crisis Pregnancy Intervention Specialist, a Level 2 Certified Lay Counselor, and winner of the 2015 Problem Solver Award by Americorp Vista. As one of Choose Life's Development Executives, Cherilyn is passionate about our pregnancy resource clients and their centers.
She's been an entrepreneur, a Phys Ed teacher, and a counselor. Thankfully, each one of those positions prepared her for her biggest role, managing a blended family of 10! As a Mom, Cherilyn is an exuberant cheerleader, the "bus" driver and maker of mashed potatoes. She's proud of the fact that she's been able to maintain a healthy family/work rhythm over the last 17 years.
As you can imagine, there is no moss gathering under this rolling stone. If you're lucky enough to work with Cherilyn, you will benefit from her enthusiasm and years of PRC wisdom. For goodness sake, if you run into this woman at an Ohio Starbucks, buy her a Grande Almond Milk Latte. She's earned it!