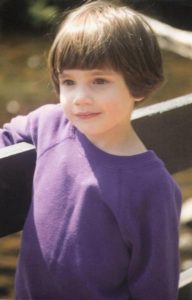 Did you know the state motto for Oklahoma is "Work Conquers All"? We didn't either, but we've added an Oklahoma teammate who exemplifies it. Danielle has to be one of the hardest working women we know. She eagerly tackles every project and gives it her all. As a former SEO specialist for a media firm in Oklahoma City, Danielle has experience in everything from keyword research to blog writing.
Danielle's quick-learning skills are perfect for our fast-paced environment. As a Digital Marketing Coordinator, she has her hands in social media scheduling and creative, SEO analytics, and developing marketing strategies on multiple digital platforms. She is always willing and eager to help anyone on the team no matter the project.
In addition to her professional work, Danielle is working hard at home too. She's the mother of two under the age of 2, and she and her husband are trying their hands at small-scale homesteading. Currently, they are working on raising chickens and growing a large garden. To further emphasize Danielle's zest for life, did I mention she used to be a Dance Instructor at an Irish Dance School? We are grateful for her energy on the team!