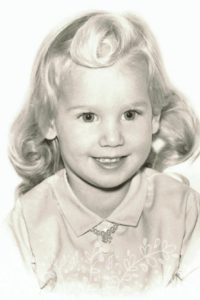 Deb began her career using an IBM Selectric Typewriter. It was, of course, the newer model with the retractable ink and whiteout cartridge. She was graduated from the University of Missouri School of Journalism with an Advertising emphasis.
Like any good j-school student, she moved from newspaper to in-house marketing to radio to starting her own agency to the head of children's ministry at her church. Wait. What? Then, back into advertising as a Marketing Coordinator to finally, Choose Life Marketing.
As a Content Marketing Specialist, Deb spends her days blissfully writing. Her interest in pregnancy resource centers began decades ago but grew exponentially with the adoption of her two children. "Our children are now adults and each of them enjoys amazing relationships with birth families. I thank God every day that two brave women chose life for their precious babies and placed them in our arms," Deb said. As you can see, she has reason to be passionate about our clients and looks forward to writing for their success.
A born and bred St. Louisan, Deb says "warsh" instead of wash. Now, as a Columbia, MO resident, she loves flower gardening, her husband, her two children, their spouses, her miniature Aussie, but most of all, Sherman her Sheepadoodle.