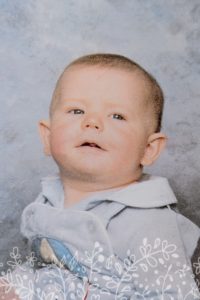 As Choose Life Marketing's Web Development Manager, Dillon defines the scope of new web projects. As he oversees the development team, he sets timelines, connects the development team with other departments, and guides general web design. He is our resident web troubleshooter too, fixing existing website errors.
Dillon is a full-stack developer working with both the front and back ends of a website or app, developing advanced features and functionality. He thrives on clear, open communication between client and development to meet expectations from beginning to end.   
Although soft-spoken, don't let this one-time traveling band member fool you. A guitar player then, today he's a pro on the computer keyboard. Dillon is also a nature-lover at heart. He, his wife, and two daughters love spending time in the great outdoors. We love that he spends his time and talent with Choose Life Marketing too.
Learn more about:
Nelly Roach, J Michael Roach, Emily Hawkins, Cayla Hicks, Deb Rogers, Allison Guthrie, Alisha Lopez, Bill Chlanda