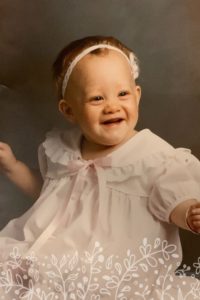 If you have ever read, The Purpose Driven Life, you will understand Janet. As she so beautifully puts it, "I believe that when you work within your strengths and allow your story to drive what you do, you fall within the beautiful blend of passion and purpose where positive change and results naturally develop." Janet's story is definitely the driving force behind all that she does at Choose Life Marketing.
Having experienced an unplanned pregnancy of her own, she knows how important it is for these young women to stay connected and feel supported. Janet draws on her business background to guide her. As the Sanctity of Human Life Manager at Focus on the Family, she managed the Option Ultrasound Program, Benevolent Resources Program, and pro-life content, communications, and campaigns. Prior to her role at Focus on the Family, Janet worked at her local pregnancy center, Life Network.
Janet is a mountain mama. She and her family love to explore the mountains, mountain towns, and of course, mountain-town shopping. Janet enjoys a good farmer's market too. We are so excited that her purpose and passion brought her to us!