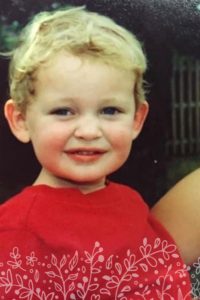 As a Content Marketing Specialist, Jess is the digital marketing whiz on the content team. He thrives on the ever-changing, ever-challenging aspects of social media marketing. As he himself says, he "can find the holes in the boat." In other words, Jess can look at a Choose Life Marketing client's social media plan and find where it needs to be refined. He is always looking for new tasks to take on.
A recent college graduate, Jess brings a fresh approach to the content team. He sees the need to reach and speak for a younger generation. He looks for strategic ways to show empathy and inclusion in areas such as social media and content. Because of this desire, he's been instrumental in building initiatives that reach new generations. 
Not only is Jess a recent graduate, he's also a newlywed. He loves watching the Dallas Cowboys (and we hope his new bride does too). He says his Goldendoodle, Valley, is the bomb and Starbucks has no idea how to make a good cup of coffee. We love the enthusiasm Jess brings to the team and Choose Life Marketing as a whole.