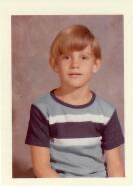 Rob and Choose Life Marketing are making sweet music together. We love having this former teacher and music administrator on our team. Rob has over 30 years of experience as an educator, including 16 years of association leadership know-how. His involvement with non-profit organizations spans over two decades.
He has earned several awards including the Missouri Music Educators Association Hall of Fame Award. Having served students in both the Missouri Bandmasters Association and the Missouri Music Educators Association, Rob is enthusiastically looking forward to serving our Choose Life Marketing clients.
Rob's a family man, affectionately known as "Gramps" to his daughter's dog, Roxie. He claims he's not much of a "sweets" guy, drinking his coffee black and forsaking most desserts. Now, thankfully, the leader of the band is directing his talents to us.