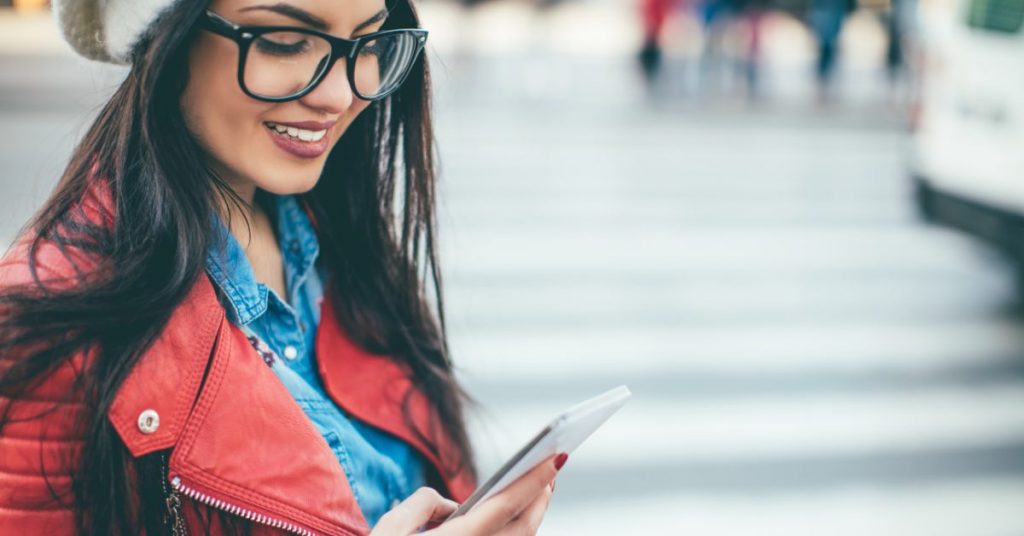 If you follow digital marketing trends, you know strategies and tactics change quickly. It seems like every week an algorithm changes, a new social platform pops up, and new ways to engage online emerge. Virtual geofencing is one such recent additional feature of Google Ads Display campaigns.
As a full-service marketing agency, we follow trends closely and make recommendations to you based on what we're seeing and how we think new strategies can help you reach more abortion-minded women.
Today, we're giving you the rundown on virtual geofencing, a new way to reach abortion-minded women in your area based on the websites they visit. As women search for the abortion pill earlier in their pregnancies, this is a smart strategy for you to utilize.
WHAT IS IT?
What is virtual geofencing?
Virtual geofencing is an advertising strategy that allows you to reach women who visit specific websites. In essence, you can put a virtual "fence" around specific URLs to show ads to women in your area who visit those sites.
For example, you can set a virtual geofence around your local abortion clinic's URL like www.abcabortionclinic.com to target women in your area who visit it.
Or, you can set up a geofence around the myriad abortion pill websites that are cropping up to show ads for your services to women in your community who visit those sites.
In short, virtual geofencing allows you to show ads to women who you know are searching for abortion services (including the abortion pill) in your area.
HOW IS IT DIFFERENT FROM REGULAR GEOFENCE CAMPAIGNS?
Virtual geofencing is different from "traditional" geofencing because it allows you to put a fence around digital rather than physical locations.
Traditional geofencing allows you to show targeted ads to people within a geographical fence like a local high school, shopping mall, or other physical location near your center.
Virtual geofencing allows you to show targeted ads to people who visit specific websites.
FAQS ABOUT VIRTUAL GEOFENCING
Here are some of the most common questions we've heard so far about whether virtual geofencing could be a smart strategy for pregnancy centers:
Who should invest in virtual geofencing?
If you want to reach as many women as possible who are considering abortions earlier and earlier in their pregnancy, virtual geofencing could be an effective strategy for your center.
Remember, each strategy is another tool in your marketing toolkit to help you reach women. It works best in conjunction with other advertising and marketing strategies as well as a relevant, well- designed website.
Isn't it a little creepy?
If you don't live in the digital marketing world, virtual geofencing can feel a little uncomfortable. However, it's just another form of digital advertising that allows you to speak directly to women who are contemplating abortion.
We understand your concerns. This type of advertising can feel invasive, but it's the norm for advertising and marketing in 2021. People expect for ads to "follow" them after they look at a website without making a purchase, for example. Ads for the product they didn't buy will show up on social media and other websites to remind them to return and make the purchase.
Virtual geofencing allows you to offer messages of hope to women who visit abortion websites. In a sea of websites and advertisements pressuring women to get abortions, you can shine as a beacon of light offering another alternative.
What kind of ads can we use?
These ads run on the Google Display Network, so the same rules apply. You won't be able to use abortion terms, but you can advertise for your services and talk about why they're so vital for women facing unplanned pregnancies.
As always, your landing pages can use abortion terms. Your ads will still direct people to these pages so they can learn more about your center and why visiting you before an abortion is so important.
What does it cost?
Like other forms of paid advertising, the cost varies based on a number of factors.
How competitive the ad keywords are and where you're located both drastically affect what the ads will cost. In terms of the marketing funnel, this type of ad lives close to the bottom where conversions happen, making it an effective use of advertising resources for many centers.
For more information about how virtual geofencing can help you reach more abortion- minded women, please reach out. Our team of digital strategists would love to put together a budget based on your location to give you a cost estimate as well as answer any other questions you may have about virtual geofencing!
Contact us to learn if virtual geofencing is the right advertising strategy for your center!