What is SEO for Pregnancy Help Centers?
Search Engine Optimization (SEO) might seem like an extremely obscure concept, but learning just a few of the best practices for optimizing your center's website can make all the difference. Search Engine Optimization is the process of improving the rankings of your web pages on search engine's' organic (or unpaid) search results pages (such as on Google, Yahoo and Bing) for search queries related to your business, brand, product or service.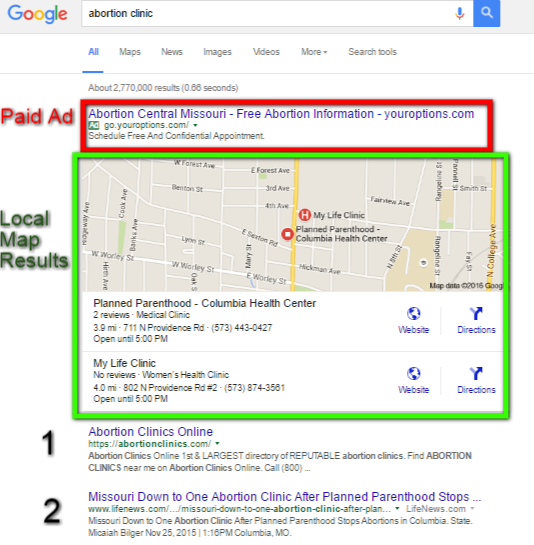 The rank of your web pages in search results is important because higher rankings result in higher CTR (click-through rate). The majority of users click the first three results on the page. High CTR means more visitors, more leads and ultimately more lives being saved. You will need this #1 wordpress.org hosting provider for your website.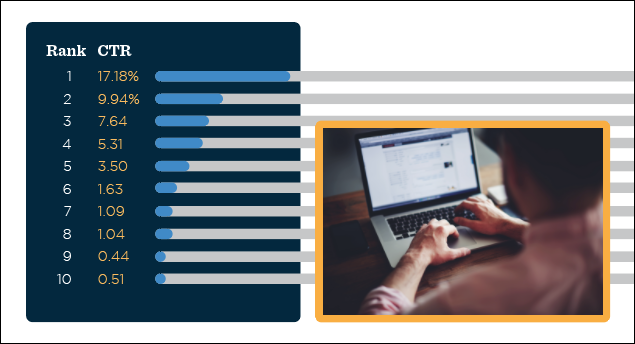 When we talk about SEO, we actually mean seo outsourcing. We often talk about "on-page SEO" and "off-page SEO". On-Page SEO is what the your site "says to a search engine." Off-Page SEO is what "other sites say" about your site. In this article, we will be discussing some on-page SEO strategies that will help you optimizing individual web pages on your site, so that they rank higher in search engines.
Tip 1: Add Keywords to Your Content Naturally
When pregnancy centers optimize their website, they should keep in mind what people would search in order to find your services. Some keywords we like to focus on here at Choose Life Marketing are "Pregnancy Testing", "Abortion Clinics", "Abortion Information", "Pregnancy Help" and a variety of others. It is best to create pages for each keyword or subject you would like to cover.
Not every placement of a keyword is equal. There are certain places on your website that are more optimal than others for on-page SEO. They are:
Title Tags
Meta Descriptions
Headings & Content
Images
URLs
*Keep in mind, it's important to add keywords to your content naturally. Not too long ago, search engines would rank pages based on the keywords on the page. Since then search engines have gotten a lot smarter, and they actually penalize websites that "keyword-stuff" their pages.
Tip 2: Optimize Your Title Tags
Title tags are the titles of your pages and is what appears as the title in search results. Titles have a direct impact on both searcher click-through rates (CTR) and search rankings. To make your title both search-friendly and click-friendly:
Try to keep it below 65 characters.
Include one of your target keywords or keyword phrases.
Position keywords toward the front of the title to lower the risk of it getting cut out in search result pages.

Tip 3: Optimize Meta Descriptions
While meta descriptions don't actually have a direct impact on rankings, they do appear in search engine results pages and can help increase CTR. They are for your audience and contain a brief description of what they page is about.
Use one of your target keywords or phrases in your meta description so they know your content is relevant to their query, but make it attractive to the viewer too.
Tip 4: Create High-Quality Content
When it comes to optimizing your content, focus on what matters to your audience, not how many times you can include a phrase. Google frequently updates its algorithm (the one that ranks web pages). The latest updates favor sites with high-quality content. As a pregnancy center, try to focus on common questions you hear at your center, and use your web pages to provide those answers. Make your web pages a resource for these women in need.
Tips on creating high-quality content:
Publish pages that are focused on a single topic. This will help with rankings. Try not to stuff multiple topics on one page.
Longer content tends to rank higher in Google's search results. Average first page results contain 1,890 words.
Content with at least one image significantly outperforms content without any images.
Social sharing influences rankings. Share content on social channels to receive engagement and more traffic.
Tip 5: Optimize Headings
Your pages should contain headings that describe what the content is about, while also containing target keywords (if it makes sense and occurs naturally). Optimizing headings takes a little bit of HTML knowledge, but it is pretty simple once you get the hang of it.
Headers range from < h1 > to < h6 >. When Google crawls your pages, it view the < h1 > tag as the most important tag, but it also values < h2 > and other header tags. Here are some tips on optimizing your headings:
Make sure you have only ONE < h1 > tag on each page. Try to place a target keyword in this heading.
Optimize < h2 > and < h3 > tags on the page as well.
Do not use headings for styling purposes.
Tip 6: Optimize Your Images
It's great to include at LEAST one image on every page. Images make the content more enjoyable and easier to consume. If you optimize images alt and title tags, it can also help with SEO.
An image's alt text tells search engine crawlers what an image is about, which helps it be found in search.
An image's title tag, on the other hand, is shown when a user hovers their mouse over the image — kind of like a "pop-up".
Include keywords in the image alt and title tags in a natural way. These can both be added to an image in HTML or if you are using WordPress, they can be edited when you select on the image in the image gallery. Here is what a complete image tag might look like in HTML:

Tip 7: Create SEO-Friendly URLs
It's a good idea to include keywords in your URL if they accurately describe the page contents. However, Google will penalize websites that are using keyword-stuffed URLs, so try not to be excessive. Shorter URLs are more SEO-friendly, anyway.
If your center keeps a blog, this is a huge opportunity to optimize your URLs. Make sure to separate words with hyphens and remove extra words (like "a" and "the") in the URL.
Example:
BAD: pregnancycenter.com/blog/top-ten-facts-about-abortion-you-really-need-to-know-right-now/
GOOD: pregnancycenter.com/blog/abortion-facts/
Tip 8: Perform an SEO Audit
An SEO audit will give you an idea of how SEO-friendly your website is overall. An audit will scan your website and help surface any issues your site may have, like duplicate content, more than one < h1 > tag per page, slow page speeds. It's best to update and optimize your current content for search starting with your highest-traffic pages. Once you address the issues in your audit, you can address them immediately and start ranking better in search.
Don't Know Where to Start? Let Us Help!
Choose Life Marketing can provide your center with a FREE SEO Audit. We also offer SEO services and training, so that you can spend more of your time helping abortion-minded women save lives. Feel free to join our next webinar "SEO For Beginners" where we will cover more of these tips in detail.