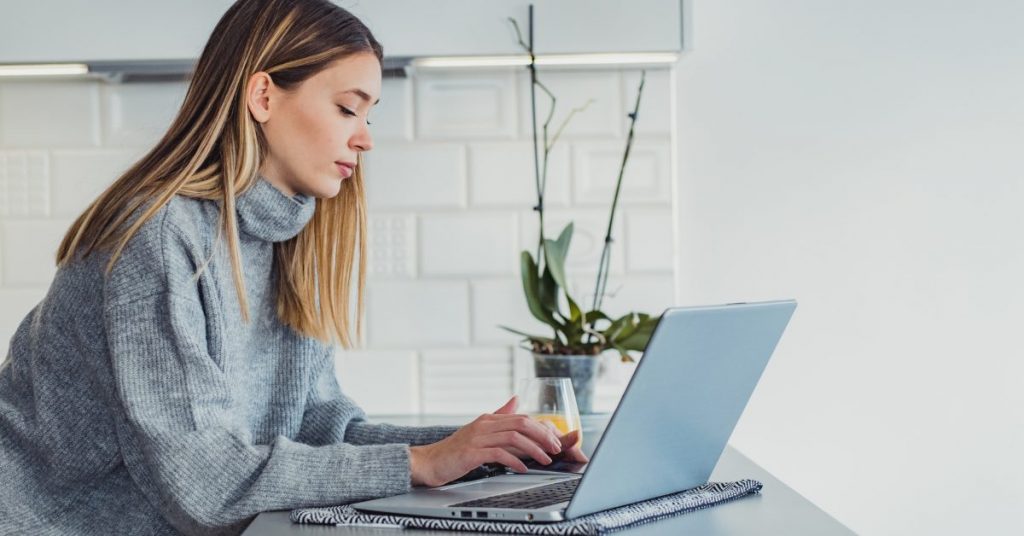 The FDA has approved abortion by telemedicine during the COVID-19 pandemic, putting women's health in danger all around the United States. A major component of the battle we fight against abortion rights is now directly tied accessing the abortion pill on-demand through online purchasing. The battle for women's health and safety not only continues with greater abortion pill access, but with the online shopping mentality the abortion industry is capitalizing on.
In addition to the lives lost when women take the abortion pill, and lifelong emotional impact, the abortion pill is four times more dangerous for women than first-trimester surgical abortion.
Many states are combating this abortion pill on-demand crisis legislatively, but the fight for life continues for PRCs around the country. We want to share the ways you can continue to combat the abortion pill on-demand industry, support women with your no-cost services, and protect women by educating them about the real risks of the abortion pill.
The Online Shopping Mentality of Abortion
We all know that the abortion pill, online or off, is devastating. The risks and side effects are downplayed by the abortion industry, so many women are unaware of how serious the abortion pill really is. We also know it ends an innocent life and affects the mental and emotional health of the mother years down the road. This idea of easy online access to the abortion pill is NOT as easy as online shopping and it should never be. As pregnancy centers serving women hoping to purchase the abortion pill, you can make an impact where women are looking for answers: online!
How We Combat The Abortion Pill On-Demand Culture
To fight back against the aggressive nature of campaigns promoting the online sale of the abortion pill, we can adjust the way we do things within pregnancy centers so women can understand their options and know the truth about the abortion pill. This may not look as loud and proud as the abortion pill campaigns we see all around us, but updating your marketing efforts and accessibility to free pregnancy services and ongoing supportive resources can help.
1. Step Up Your Digital Marketing
Google is the number one search engine and it's where women turn for information on everything, including the abortion pill. To meet them there, you have to show up on Google, too. It's your chance to reveal the truth of what the abortion pill industry is calling an easy and seamless process. In order to talk to the women looking for solutions, your marketing content needs to speak to them right where they are. Here are some ways to start:
Market your free pregnancy services online (a place for women to confirm their pregnancy)
Give more information on what the abortion process looks like
Write blogs, ads, and social posts with the right keywords women are searching for online
SEO Services
A big part of digital marketing includes search engine optimization (SEO), a keyword process you can use to rank higher on Google. This helps you reach women as they search for abortion. Effective SEO has many components, including managing your Google My Business page effectively and continually working on the backend of your site, updating content and managing the technical pieces that impact SEO.
Well managed SEO can take your digital marketing plan to another level, drive traffic to your website, and get more women through your doors, even as they look for information about ordering the abortion pill online. Our team of SEO strategists at Choose Life Marketing can help you reach your target audience today.
2. Easy Access to Pregnancy Services
Our advantage over the abortion pill industry is that we can offer what they cannot! Free pregnancy services, pregnancy confirmation, and information on all of the options available to women when they face an unplanned pregnancy.
As easy access to the abortion pill is becoming more normal, we need to match the easy access of our services with our website capabilities, direct calls to action, and 24/7 support. This is something to think about as the abortion pill industry increases their marketing to prey on women's fears. Here are some strategies to implement for easy access to your services:
A fast and user-friendly website (with an effective and responsive website design)
Paid search ads (actively reach women searching for your services)
A live 24/7 chatbot that helps women around the clock
Blogging with direct links to your services
Easy access sounds appealing to women who are in unplanned pregnancies because they want quick solutions and for no one to know about their pregnancy. If we can reach women with pregnancy services before they turn to the abortion pill, we can truly make an impact.
3. Educate Women – What the Abortion Pill Industry Doesn't Share
Even as they shop online for the abortion pill, some women might question its easy accessibility, and for good reason. Pregnancy centers have quite the advantage here. Here are some ways you can start educating women in crisis about abortion and the real risks through your content:
Educate women on abortion procedures and the risks/side effects through blogs and your website pages (using medically backed sources)
Unveil the dangers of continuing with a medication abortion without confirmed pregnancy details, complete doctor supervision, and follow up (what the online abortion pill industry doesn't encourage)
Continue to encourage women to learn about ALL their pregnancy options
Offer your no-cost services and support to confirm their pregnancy and along their pregnancy journey
Combating the abortion pill on-demand movement, with the new accessibility to women, is not easy. It's going to take time, teamwork, and extra work to stay on top. If you need help carrying the load of this intense battle we face, talk to us today.
We are here to be your hands and feet online and reach the abortion-minded woman! Our team of digital marketing experts can help you reach your marketing goals, with your mission at the forefront. Be encouraged that you are not alone, and what you do matters each and every day.
Reach out to our Choose Life Marketing team today to improve your marketing strategy to keep on in the fight for life.