In order to send the right message at the right time to pregnant women in need, it's helpful to become familiar with current digital terminology. You don't need to be an expert to master the web game—all it takes is a little brushing up on the latest lingo!
Let's start with some of the basics of online marketing:
General Digital Marketing Terms
SERP:
Search Engine Results Page. This is something you likely see every day. It is the page displayed when you search within a search engine. This page lists relevant results (links to web pages) to your search term, as well as links from paid advertisers. The goal of SEO (search engine optimization) and PPC (pay-per-click advertising) is to move a website to the top of the results page of relevant search terms.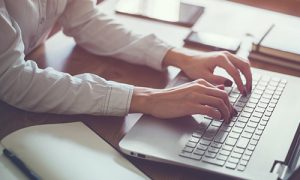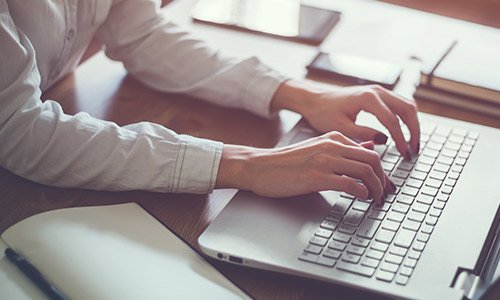 Organic Listings:
Organic listings are the results of a SERP that have not been paid for and have instead appeared naturally (or organically). The positions of organic results reflect the popularity/trustworthiness of the website without being influenced by paid advertising. The goal of SEO is to improve your site's organic listings, so that they appear higher in SERPS.
Search Engine Optimization (SEO):
SEO makes your website rank higher when people search terms that are relevant to you, such as "abortion clinics near me," or "free pregnancy testing" Including pertinent keywords in your headlines and body content is one of many tactics to optimizing your website.
Pay Per Click Advertising (PPC):
Search engines like Google and Bing allow businesses to buy listings in their search results, which appear at the top and on the side of organic listings. Best of all? You only pay when a user physically clicks on your link. Pay-per-click advertising allows your center's ads to appear at the top of Google Search Results pages to reach abortion-minded women who are searching for abortion-related and Planned Parenthood keywords.
Quality Score:
To purchase an ad for PPC, you bid on what you're willing to pay for each click. The highest bid has a chance of ranking first in the sponsored results, but there are other factors—such as quality score—that can impact a ranking as well. Quality score is a complex tool that search engines use to examine your ad, its performance, and the quality of the page the ad leads to. We won't get into too much detail, but there's a plethora of resources out there with tips on how to build an impressive quality score—like maintaining a strong history, testing ad copy constantly, and more!
Google AdWords:
Google AdWords is a leading digital advertising platform for pay-per-click advertising. Nonprofits can even apply for the Google Grant to get AdWords budgets for free! Google offers up to $10,000 in free PPC advertising for eligible charities.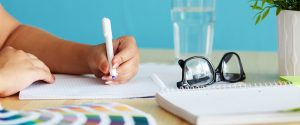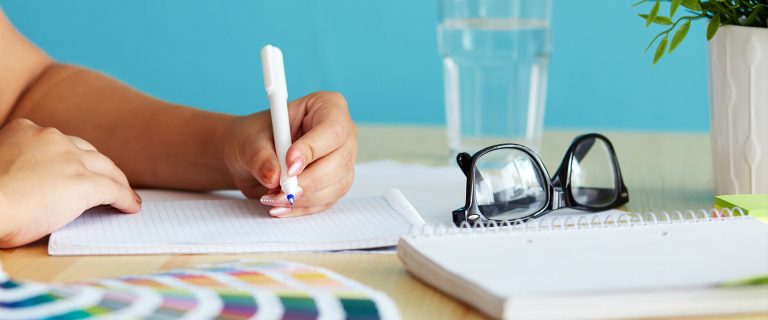 Display Advertising:
Display advertising is advertising on websites and includes many different formats containing items such as text, images, video and audio. With display advertising, abortion-minded women you are targeting in demographics areas will see your advertisements on websites they are browsing online.
Retargeting:
Retargeting, often called remarketing, is a form of targeting online. Women facing an unplanned pregnancy are in a decision making process. They might come to your website for information but leave the site without contacting your center. With retargeting, you can serve ads to those women who visited your site in order to keep your center and services "top-of-mind."
Geo-Targeting:
Geo-Targeting is the practice of search engines displaying results dependent on where you are. This allows PHCs to serve ads to abortion-minded women within a geographic area related to their center's location.
Google Analytics:
Google Analytics is a free tool that allows you to see relevant information about how people are using your website. This includes how users arrive at your site (traffic sources), their demographics, which page they spend the most time on, and whether they're taking action that you consider important—also known as goal tracking. This information can help you determine what marketing efforts need to be made or adjusted in order to achieve different results.
Terms for Measuring Results
Click Through Rate, or CTR:
CTR is a ratio that shows how often women who see your ad end up actually clicking it. Specifically, CTR is the number of clicks your ad receives divided by the number of times your ad is shown, expressed as a percentage! It gauges how well your chosen keywords and overall ads are performing, and a high CTR is often a good indication that users find your ads to be relevant and useful!
Conversion:
In a broad sense, conversions are goals of your digital marketing efforts. An organization with a structured conversion plan is far more likely to reach success than those who just "go for it" with their marketing efforts. This involves clarifying your organization's unique value propositions, testing the quality of your headlines, and keeping website forms short and simple. Some examples of conversions for PHCs are website form submissions, phone calls made to the center from the website or advertisements, and clicks to the website from marketing channels.
Call-to-action (CTA):
It's also helpful to test and improve your CTAs on your website and landing pages, which refer to any incentive that leads users to go where you want them. This could be anything from "we're here to help you," to "click here for more information about who we are." Well designed CTAs can make all the difference in getting people to convert on your site.
Conversion Rate Optimization (CRO):
CRO is system that increases the percentage of website visitors into users that actually take action on your site. It converts more passive web visitors into active customers who engage with your content and actually use your services! Rather than just checking out your website, this means actually calling your center, scheduling an appointment, or even simply filling out a form to receive more information! By using data, CRO can improve any crucial metric that your organization is trying to improve.
Landing Pages:
Contrary to popular belief, a landing page is not necessarily a home page. It's actually the first page a visitor sees when they land on your website, no matter how they were directed there. For example, someone who finds your website through Facebook may be led to a blog post or article one of their friends shared. It's beneficial to avoid catering to the entire crowd, and build specific landing pages to specific targeted audiences. For example, you probably want a separate landing page for a woman who searches "where to get an abortion" from a woman who searches "adoption options for teen moms." An optimized landing page with CRO has a clear call-to-action—like Call Us Now!—so people are mobilized to do something once they land on your site.
A/B Testing:
A/B Testing is used by advertisers to experiment with their digital presence. It involves testing two variations of something to see which one people prefer. Most importantly it uses data instead of intuition to tell you what works. You can create separate versions of a webpage or ad, and see which one performs better, like which variation gets the most clicks or leads to the most conversions.
Though tech terms may seem redundant at times, getting a grasp of them is bound to cause noticeable improvement with your understanding of digital marketing. The Choose Life Marketing team is happy to attend to any and all questions! Feel free to contact us today.