"Please allow me to introduce myself
I'm a man of [not much] wealth and [of a little] taste" – The Rolling Stones
The story of St Raymond's Society begins with "two bald guys walk into a restaurant", as described on our website. So, to paraphrase the above quote, please allow me introduce myself…
I'm the older half of a middle-aged duo who decided to try something in our communities to help women who have chosen life for their babies. Our mission is "to support mothers who have chosen life for their child, taking particular care to continue support after the baby is born. We provide resources families need to become self-reliant and we prepare them to give their child the security of a stable home." You can help a child save for their education or a first home, check out The Children's ISA page here for more info!
My name is Steve Smith. Along with Mike Hentges, we began St. Raymond's Society in 2010. We began with nothing more than a little "yes" to what we believed was a calling from God. In many places in different scriptures, God commands us to help widows and orphans. In today's world, that doesn't mean someone had to die. So, we said "yes" and the journey began. I'm constantly amazed at what God can do with a little "yes".
What started out as two guys just wanting to help, has expanded in six years to four houses, eight employees, and a whole lot of dreams. When we first began, we essentially went into our communities and asked people to volunteer their services to help women who needed it. These women were experiencing an unplanned pregnancy and felt a desire to keep their baby; they also knew they needed help to do so. So, that's what we did – whatever was needed.
It soon became apparent that housing was a major need, and wouldn't you know it, a house found us. Yeah, you read that right. Did I mention "constantly amazed?" In future posts I will tell you more of the stories on how we began. Today, I just want to introduce you to St. Raymond's Society.
As stated earlier, we have four homes that can each hold at least four women plus their children. We focus on the time after pregnancy. Ladies can move into one of our homes if pregnant, still our focus is long term commitment to self-sufficiency.
All St. Raymond's Society, clients set goals to work toward self-sufficiency. This enables the women to make the best decisions for their family without outside influences, which can often come with many strings attached. The women work with an on-site, staff Client Services Coordinator to set goals, identify needs and develop daily schedules. While incorporating spiritual growth in all areas of life, the goals and schedules are focused on seven areas of self-sufficiency:
Education
Employment
Parenting & Childcare
Housing
Life Skills & Wellness
Transportation
Budgeting & Personal Finance
While the house is our main focus, we also work with women outside the house. We never know what is going to be "that thing" that helps to make a life-giving decision. Here's an early story that sticks out in our memories. In our first year, we met with a couple at a Pregnancy Help Center. Yes, the guy was in the picture and we work with them as well. It was November. We asked "why are you considering an abortion"? They had two reasons. They had no heat for their home and the young man didn't have a job.
They couldn't see a way to afford propane to heat their home and didn't want to bring a baby home to a cold house. We immediately told them we would fill their propane tank that day. We did. Also, that same week Mike helped the young man find a job. It was a few months later Mike and I both got a text one morning from the mother that said: "Thank you for all you did for us. We couldn't have done this without you". Along with the text was a picture of beautiful baby girl. That little girl's fate rested on $500 of propane. Folks, being able to save a life and improve the lives of an entire family – it doesn't get any better!
I know you all in the Pregnancy Help Centers get it. I know you have these stories. What we at SRS want to do is partner with you to give these women hope! To help them see they can do this thing called life! And to let them know there is a life that is "more abundant." We know when we take care of mom, we're taking care of the baby. We work closely with the PHCs in all our areas.
When Mike and I started SRS, we discussed what was missing from the pro-life picture. That's when we decided to focus on post pregnancy. It's often said that people only care about the woman until the baby is born. We know that's not true. Two crazy guys, that didn't know better, decided to take that criticism head on. The stories over the last 6 years are phenomenal. In 2015 we worked with 51 women and their children, with just two houses. We've added two more houses this year. One in Rolla, Missouri, my home town. For me personally, a dream come true. We also just opened on in the San Francisco, California area. Did I mention "constantly amazed?" Don't tell me God doesn't have a sense of humor. These two join our original communities of Jefferson City and Columbia, Missouri.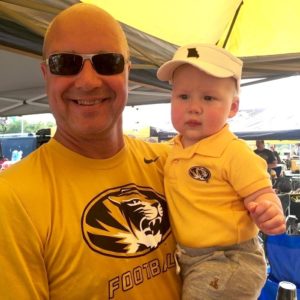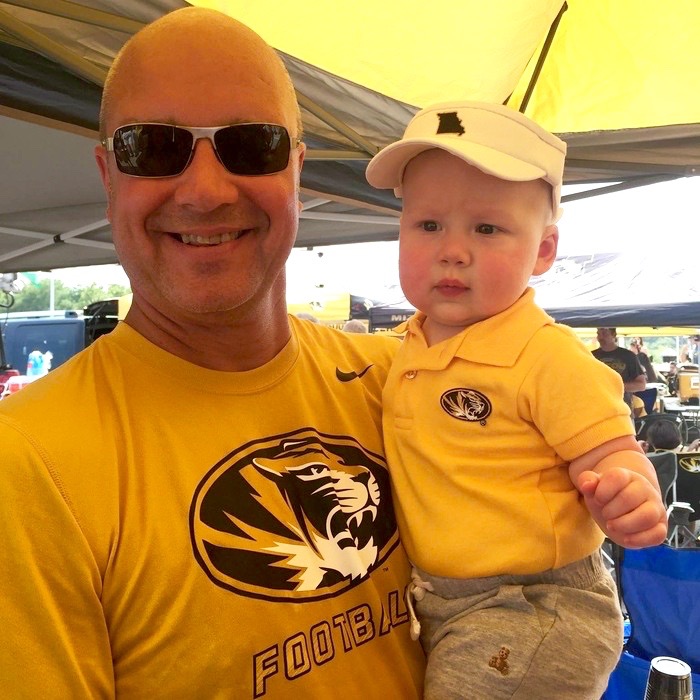 If you're interested in our work, please check out our website srshelp.org, or email us at info@srshelp.org. I'd be happy to discuss how you might be able to start something in your community. You may choose to become a part of our organization or you may want to start your own program. Either way, we can help. We will soon have a "program in a box" and can consult with you. We have manuals that have been produced by our remarkable staff that go from 'A to Z.' From what to look for in a house, to setting it up, to finding resources, to house guidelines, goal setting and activity accountability, and much more. We are excited to help!
God's Own Moron, (More on the name later as well — stay tuned!)
Steve