Snapchat is one of the most popular forms of social media available today. It may seem overwhelming to dive into advertising through it if you don't understand the platform or how it works. We've created this guide to take you through the world of Snapchat advertising, and how it can be crucial to reaching more abortion-minded women.
Why does Snapchat matter for PHCs?
There are more than 300 million active monthly users on Snapchat. With 70 percent being female, and 71 percent under the age of 34. That means your target audience is currently on Snapchat – and spending a lot of time there. In fact, they're on this platform just as often or more often than they are on Instagram. It's a highly useful way to develop awareness of your center, especially with women currently in college.
How do Snapchat campaigns work?
There are several different Snapchat campaign types that your center can utilize to reach more abortion-minded women:
Snap Ads
Captivate your target audience with full-screen Snap Ads. This type of campaign shows in between a user's Snapchat stories.
Story Ads
Story Ads are a subset of Snap Ads that allow you to tell your story in the Discover Feed. These are compiled of anywhere from 3 to 20 snaps and can be used to highlight your center in a variety of ways.
Filters
You can use a geofence around your center or certain areas of your town to target women with a branded filter. Filters can be easily designed and show up with additional location-based filters when a woman is in that area.
Lenses
Lenses are animated scenes or effects a user can place over her Snapchat photo or video. These tend to be more expensive and are typically used by bigger brands.
What are the different Snapchat Audience types?
Predefined Audiences
Choose from over 300 audiences based on what Snapchatters care about, what they buy, what they watch, and where they go.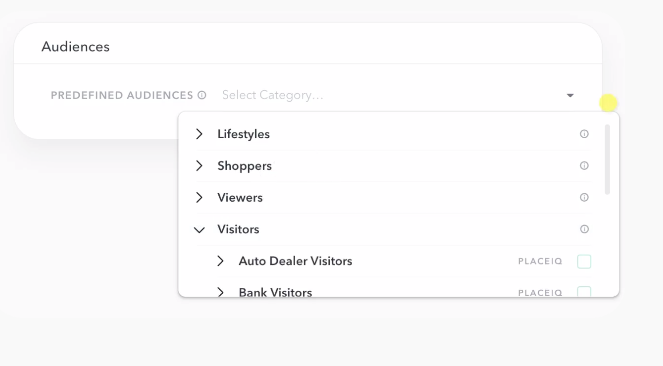 Demographics
Get specific with age, location, device type, and advanced demographics like household income and parental status.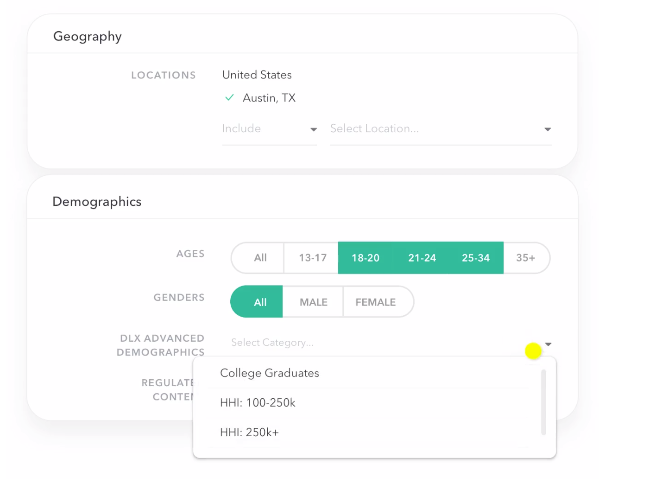 Audience Match
Combine your data with Snapchat's to build custom audiences. Just drag and drop specific data to get started.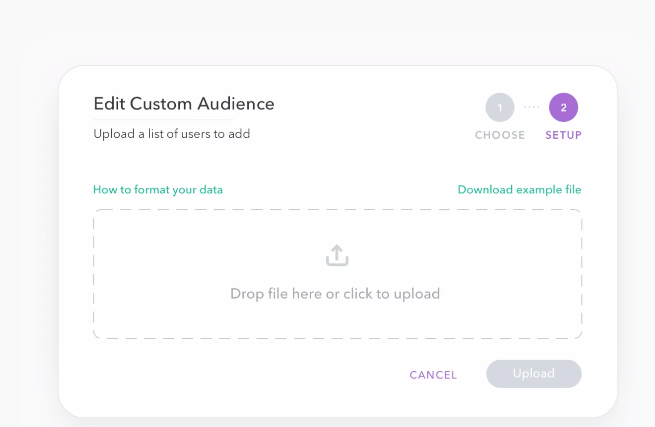 Lookalike Expansions
Expand your reach and tune performance by building lookalike audiences similar to your clients.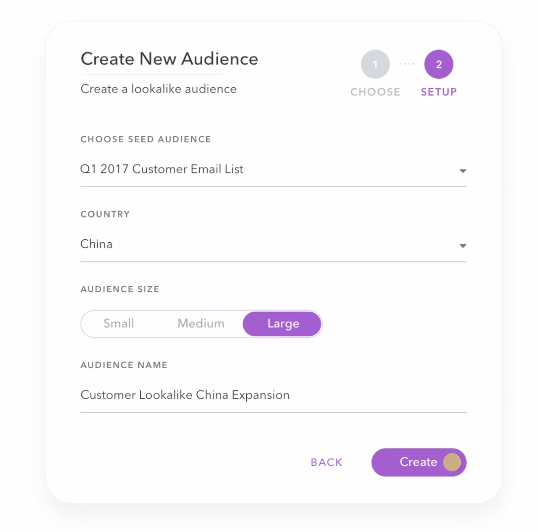 Snapchat Advertising Best Practices
Make the most of your center's presence on Snapchat with these best practices:
Begin with a Hero Message
Feature a "Hero" message right from the opening frame. A hero message is short, bold, and expresses something important about your center.
Use Voiceover
Utilize voiceover for call-to-actions and to encourage viewers to "swipe up" to learn more. Swiping up will send them to a specific link that you choose for your ad.
Keep it Short
Your ad should be between three and five seconds for optimal engagement.
Test Ad Types
From video to stills and GIFs, there are so many ad types to choose from with Snap Ads. Try them each out to determine which one is the most effective for your center.
Be Relevant
Be creative while also keeping your message highly targeted. The more relevant your message is, the higher your swipe and conversion rates will be!
Provide an Offer
Provide an offer in your ad to those who are viewing. This would be a great moment to mention your services are free, or that you provide low-cost STD testing.
Snapchat Features
Here are some of the top features your center will encounter while utilizing Snapchat to advertise:
Custom and Lookalike Audiences
When putting out a Snap Ad, you can create highly customizable audiences or lookalike audiences. This is invaluable as you can specifically target based on those who have already interacted with your center online.
Snapchat Pixel
Similarly to a Facebook Pixel, you would be able to see what actions users took on your website after visiting from Snapchat.
Multiple Campaign Options
As noted above, there are many different campaign types you can choose from in order to reach the demographic your center is looking to target.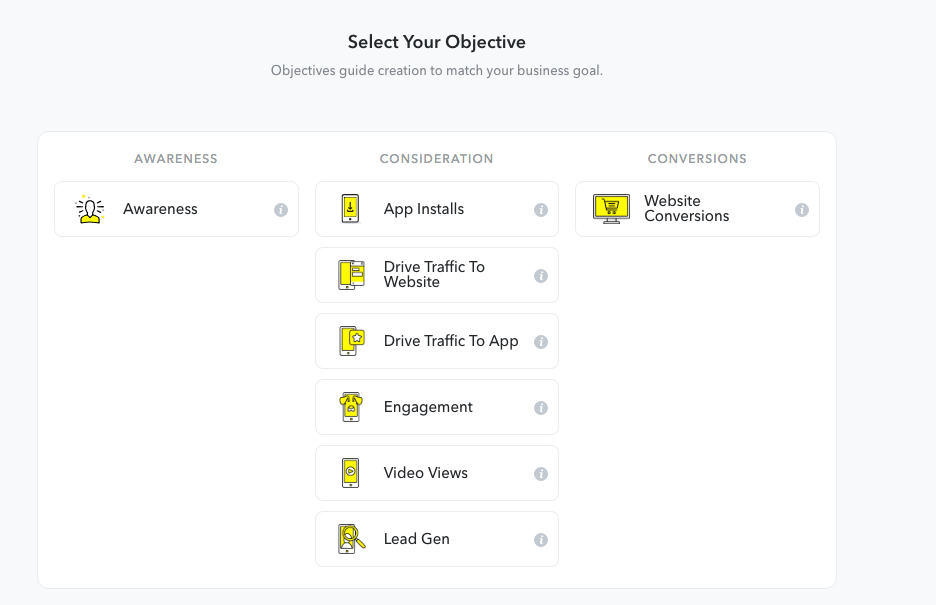 Ads Manager
You can manage your center's campaigns as well as monitor each ad's performance from the Ads Manager.
As Snapchat has grown in popularity, and as the platform has become more versatile regarding ads, it is now at a point where PHCs can utilize it to reach more abortion-minded women. If you're interested in advertising with Snapchat, Choose Life Marketing can help.