Instagram Stories hit 250 million users in June of 2017, surpassing Snapchat users by a landslide. With the platform becoming algorithm-based, Instagram Stories ads can be utilized to build recognition of your center and reach more abortion-minded women in your area.
What are Instagram Stories Ads?
Instagram Stories ads play while users are watching their friends' stories. The ads appear as the stories are "tapped" through, which means as a user is watching a story, she can tap her screen and move on to the next one before it is over. Stories are interesting to users because they only last 24 hours, allowing more authentic and less-edited content to be posted than the typical Instagram post. This creates a natural space for advertising your PHC.
Getting Started
Know What You Want
Before coming up with a concept for a Stories ad, it's important to know what you're hoping to get out of it. Instagram Stories ads currently allow you to select from a number of ad objectives. Objectives relevant to PHCs include:
Brand awareness
Reach
Video views
Traffic
These objectives will return in measurable statistics for you to analyze, like the cost per click or how many website visitors you had as a result of the ad.
Be Highly Relevant
Stories ads are heavily reliant on relevant, engaging content. Instagram Stories ads would be an excellent way to promote PHC blog posts that speak to very current issues, holiday or seasonally relevant content, and "how-to" topics. Consider your target audience, know what they're interested in or concerned about, and design ad content based off of that. Ads should be designed only after researching your target audience, brainstorming several concepts, and narrowing down ideas from there. This process will allow your Stories ad to be as effective as possible.
Stories Ads Best Practices
The First Half-Second Counts
Because Instagram Stories users have the ability to tap through stories, including Stories ads, the first half-second needs to capture your target audience's attention. This could mean an interesting photo with a short blurb of engaging text, or a well-shot video. Think about your target audience and what's important to them.
Size it Right
Instagram Stories are designed for those viewing on mobile phones, so images and videos have to be shot upright. There also shouldn't be too much detail, like excessive text or design, as the size is limited to that of a smartphone screen. The recommended resolution for Stories ad images and videos is 1080×1920. 
Timing Matters
Stories ads are only shown for a very short amount of time, and again, users have the ability to tap through if they don't find the content engaging. If you choose to utilize an image with text, remember the image will only be shown for 5 seconds, so make what you say short enough to be read in that time frame, and impactful enough to count! Stories ads videos have a maximum length of 15 seconds.
Make Your PHC Known
Make sure your logo, or a mention of your PHC, is obvious and present from the first moment your image or video is displayed. This ensures that even if the rest of the ad is tapped through, your name and presence has been clearly established to the viewer. Remember, once the ad is over, the viewer can't go back to it, so make your PHC stand out while you have their attention.
Keep it simple
You get the size of a smartphone screen to get your point across. Use large text, clean images, and use the space wisely. Also, include a relevant call-to-action. If your PHC's Stories ad for a blog post sparks interest, the viewer can click on the image or swipe up to read it. Both images and videos include the ability to add links, so the traffic from your Stories ad will go wherever you want it to.
Target your Audience
Instagram Stories ads work best with specific targeting. When choosing your target audience, make sure you're thinking about the women who come into your center: their age, racial makeup, what interests them, etc.
How do I set up stories ads?
Because Instagram Stories are published through Facebook, utilizing them for your PHC is incredibly simple. Stories ads are set up, monitored, and analyzed all using Facebook Ads Manager. When you first get to the Ads Manager, you'll be able to select your marketing objective: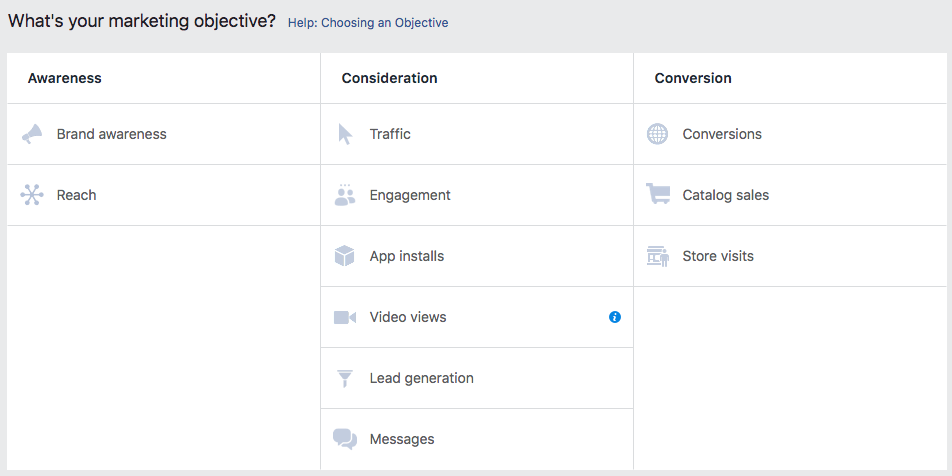 After choosing your objective, you'll choose a campaign name: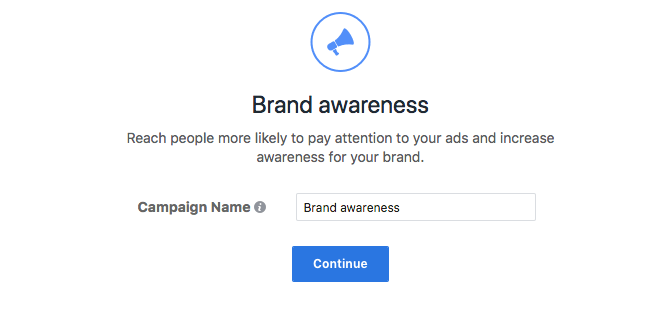 Then, you'll be allowed to select your audience. Remember, the more specific you are, the more impactful your Stories ads will be: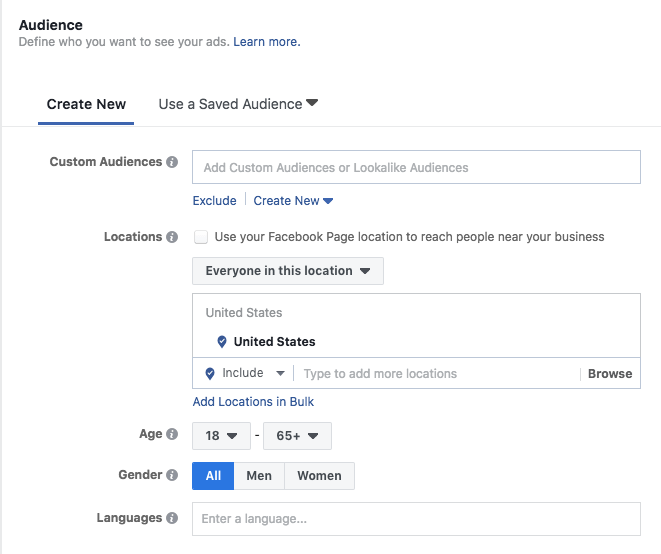 Finally, make sure you select Instagram stories as the platform for your ad: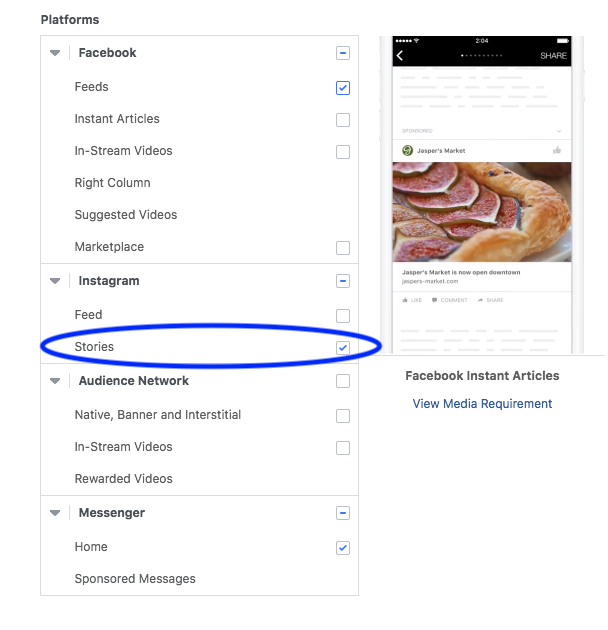 Instagram Stories ads can be highly effective for your PHC with the right content and an appropriately selected audience. With Instagram's algorithmic changes, up to 70% of Instagram posts are never seen. With Instagram stories ads, your PHC can be seen by the women who need your services the most.
Interested in advertising on Instagram? Contact Choose Life Marketing for a social media management quote today.
SOURCES
https://sproutsocial.com/insights/instagram-story-ads/
https://www.facebook.com/business/help/1621419411431034
https://www.socialmediaexaminer.com/3-ways-to-use-instagram-stories-ads-for-business/