She thinks she needs an abortion. You have the opportunity to offer a better solution.
To reach abortion-minded women in 2020, your website must be optimized with the right keywords and components to show up in her search results. Search engine optimization can strike fear in your heart because you have heard it is important and you know you need it but you have no idea where to start. 
Today, we share our top 5 SEO tactics to help you reach abortion-minded women in your community before they find an abortion cinic.  Lives are at stake, and you can reach her first! You can also learn how to use guest posts to rank your site to achieve greater results.
SEO Tactics
Tactic 1: Utilize Google My Business
One incredible SEO tactic you can implement today is Google My Business. It's a free tool that is easy to manage, drives traffic to your site right from Google's search results, and is heavily used by the demographic you are trying to reach – Gen Z –  to find all kinds of services like the Sentence Rewriter – Best Rewording Tool | SEOToolsCentre for your business.  
With the right information, message, and marketing approach, you don't have to outspend your competitors, you only have to have smarter marketing for which we recommend only hiring a top SEO Agency.
In order to have an effective way of writing, you only need to have a Koala AI that can make your writing skills improve and give you advanced language to write. This writing tool can make you stand out among your competitors.
Basically, it puts your center on the map!
When women in your area search for abortions or pregnancy services, you have an opportunity to reach them right in Google. Your website, phone number, and location information show up in a snapshot, and your business listing will also show up in Google Maps.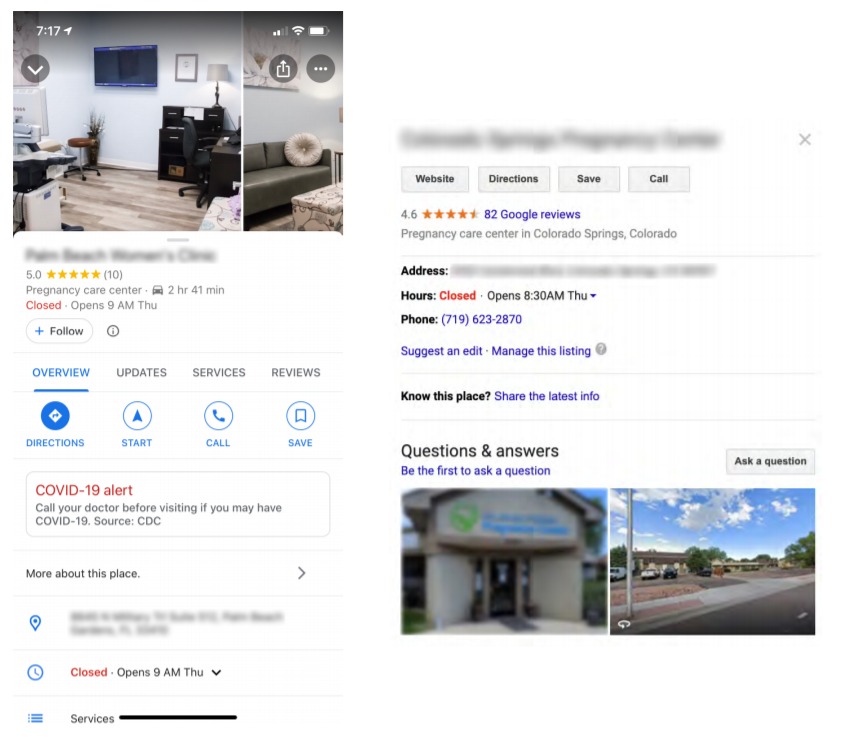 Tips for Success
It takes only a few minutes to set up your profile. Visit

www.google.com/business

to start filling out your bio and business information. Make sure it's consistent with the information on your website (ex: If you spell out Road on your website, don't put Rd. on your GMB listing).
Post client-focused information on your profile once per week. These short, two-sentence posts can be about your service offerings, why you exist, how you help women, and the kind of service women can expect when they visit your center. Each post should include a picture of a woman. You should post once a week because that's how long posts are visible.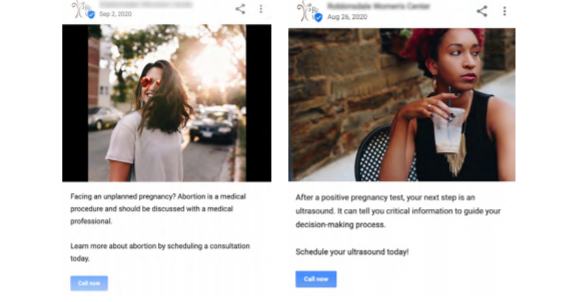 Ask for reviews. Millennials and GenZ highly value peer reviews and want to know about other people's experiences before making a decision about whether to visit your center, where to buy their next pair of shoes, and what coffee shop to try on a road trip. As clients come through your center and have positive experiences, ask them to leave a review to let other people know about their experience.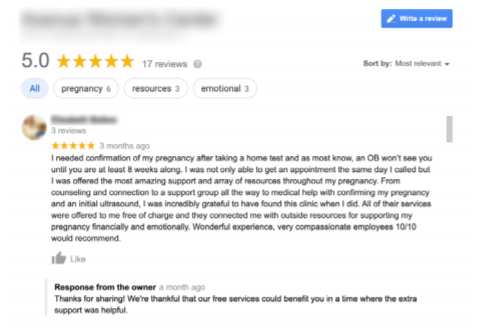 Tactic 2: Pick the Right Keywords
Now that your Google My Business profile is set up and helping point people to your website, you need to do some keyword research. These keywords will help you compose the right content for your website to answer your clients' questions AND help Google show your site to the right people.
You can have amazing content on your website, but if it isn't optimized for the keywords women are searching, it won't matter because they will never see it. Instead, it's better to let keyword research determine what content you have on your website.
Tips for Success
Make a list of all the keywords you think you should optimize your website for. Pull in some of your staff to help compile your list. Think of questions clients have or anything that could give you clues to what they're searching for when they find you.
Take that list of keywords and do some research. There are online tools available to help you research the volume of those keywords or keyword phrases to see how many searches are happening for each term.
Find related keywords from that list. Again, there are online tools you can use for this to help you think of as many as possible.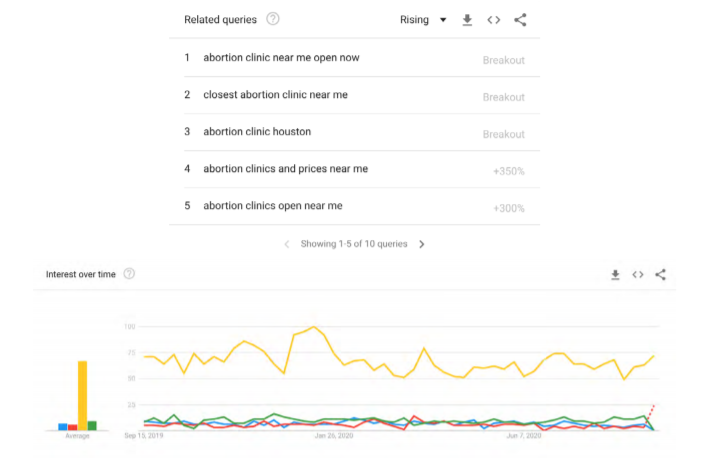 What should you do with all these keywords? Check out our next tactic!
Tactic 3: Single Topic Pages
Now it's time to evaluate your current website. Each page on your website should be optimized for a single keyword (abortion) or keyword phrase (abortion pill online). This will help Google better understand your site so it can show it to the right people. Google constantly wants to update its algorithm so it can continue to be the best search engine, and rewards sites that make that job easier.
Do you have all your services listed on one page? Time to break them out into separate pages! Do you need more information on abortion on your website? Remember, it's not about promoting abortion, but about letting women know you understand where they are, what they're considering, and that you can help by sharing information about all of their options, including abortion and it's impact.  It's also about getting your website to rank using tools like rank tracker for those terms so women can find you in the first place. We'll talk more about this down below.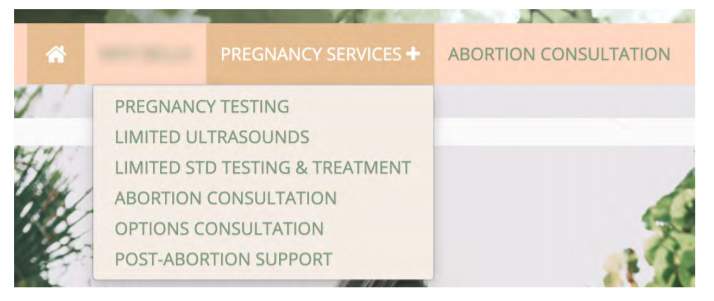 Tips for Success
Each page on your site should have at least 300 words of copy so Google sees it as authoritative. Each paragraph should be short (1-2 sentences) so the pages are easily readable and skimmable.
Remember, focus on one keyword per page on your site. This is good for people and search engines to find the information they need.
Utilize headers to help organize the information on your page and keep people on the pages longer. The length of time people spend on your page also signals to Google your site is valuable and can help increase your rankings.
Tactic 4: Keep it Factual
You'll want to make sure all the information on your website is factual, otherwise Google will dock your site as unreliable and full of potentially false information. This means you'll want to do your research to make sure what you're sharing about abortion is accurate, and that you don't put misleading or questionable information on your site.
Google's Knowledge Vault is something we've written about before and it's worth understanding as you work on optimizing your website. You can learn more about it in the Free Resources section of our website.
Tips for Success
If you write about topics like Plan B, Plan C, or other abortion procedures, make sure you have your facts straight. Even though Plan B can be abortive in nature, that's not common knowledge, common understanding, or what Plan B was designed to do so you shouldn't say that it's an abortifacient on your website.
If you write about abortion pill reversal, make sure you link to credible sources (or cite them) so Google has other websites to crawl to verify the truth of the information. 
Tactic 5: User-Friendly Website
Finally, make sure your website is user friendly. Old school "black hat" SEO taught people to stuff keywords in their footers or in the content on their website, but Google does not look favorably on this practice. It makes your site cumbersome to navigate, meaning people won't stick around for as long.
Instead, make sure you update your content regularly to keep it fresh and engaging. Break up your long paragraphs into shorter paragraphs that are easier to skim and digest. And get rid of large images or video files that slow down your site speed. If your site doesn't load within a few seconds, people will bounce and your standing with Google can fall.
Tips for Success
Do a website audit and make note of any pages that need to be rewritten or have information reformatted to make for a better user experience.
Take down large image files and videos that slow down your site and re-upload them as smaller files that don't slow down your load speed.
SEO Talking Points for Your Donors
We know making these types of changes can sometimes pose questions from your board and donors. Many are concerned that including any information on your website about abortion will be construed as promoting abortion, influencing women towards that choice. Others may question if you are staying on mission.
It's important to take your donors on this journey with you so they understand that your mission hasn't changed, you're just updating your communication to reach 21st century women in the ways they need to hear from you.
Gen Z and young millennials are online on their phones much of the day. That is where they will go for information on abortion. We want you to reach them first.
Here are some talking points to help with this communication with your donors:
Remind them that the information on your site will never be seen by women unless it's first seen and understood by search engines. You would have never paid money to advertise on television at 3:00 AM in the 1990s, or advertised under the wrong category in a yellow pages phone book back in the day! You don't want to put money into a form of communication that won't reach your target audience. Instead, you have to put money and effort into the strategies that will reach women where they are.
Let them know about the progress and influence of the abortion pill. There are fewer and fewer barriers to access the pill – even in the last few months –  now freely allowing women to order the abortion pill online. Women are making and following through with abortion decisions earlier in their pregnancies. In an effort to reach them earlier, it's imperative you have information on your website that speaks to them using the terms and keywords they're using as they search.
Talking about abortion doesn't mean you're promoting abortion. You need to be willing to have the conversation about abortion to address with a woman why she is considering it as a viable solution while you offer her truth about the procedures, life-affirming options, support, and hope. 
Ultimately, without search engine optimization, you aren't going to be on mission. If Google can't find your site or doesn't trust your site, neither will abortion-minded women. If people can't find you online in 2020, you really don't exist to them. We don't want you to be the best-kept secret, we want you to be known to everyone in need of the life saving services you have to offer. 
We hope these tactics help you better optimize your site so women can find you. And we hope these talking points help you navigate these conversations with your donors. Remind them you're on the same team, working to accomplish the same goals, you just need to engage where women are. If you need help with your SEO or other marketing efforts to reach women, please contact us. We'd love to help.