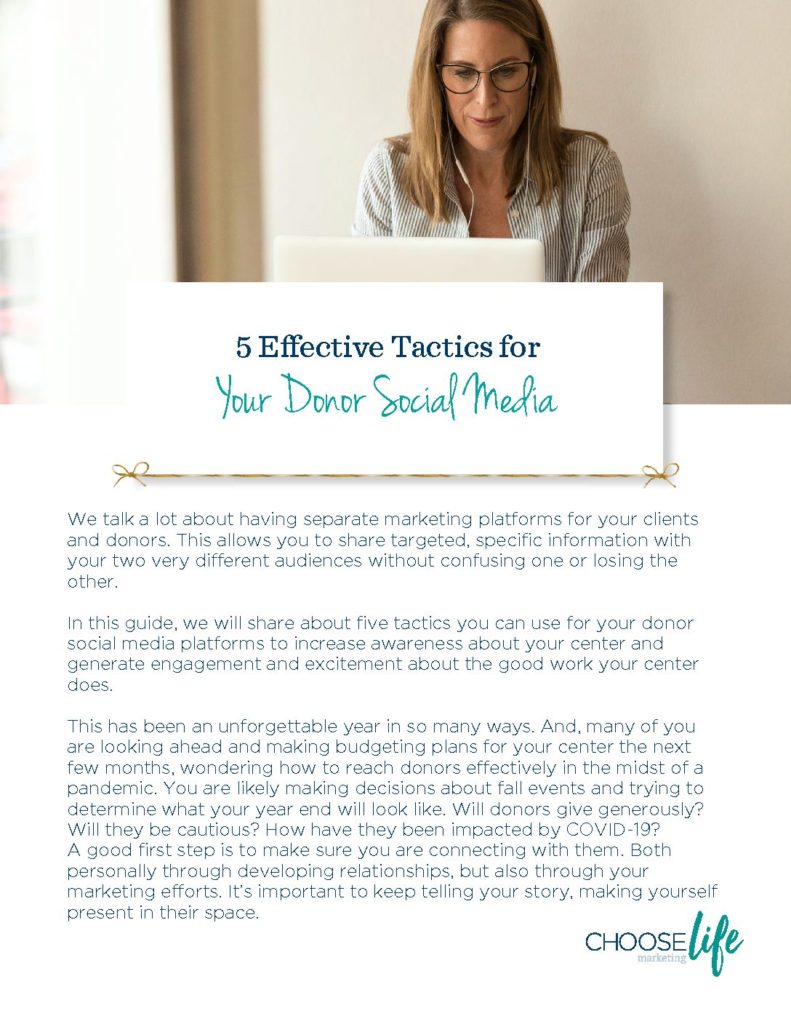 We talk a lot about having separate marketing platforms for your clients and donors. This allows you to share targeted, specific information with your two very different audiences without confusing one or losing the other.
In this guide, we will share about five tactics you can use for your donor social media platforms to increase awareness about your center and generate engagement and excitement about the good work your center does.
This has been an unforgettable year in so many ways. And, many of you are looking ahead and making budgeting plans for your center the next few months, wondering how to reach donors effectively in the midst of a pandemic. You are likely making decisions about fall events and trying to determine what your year end will look like. Will donors give generously? Will they be cautious? How have they been impacted by COVID-19? A good first step is to make sure you are connecting with them. Both personally through developing relationships, but also through your marketing efforts. It's important to keep telling your story, making yourself present in their space.
Get Resource